D-Day 80th Commemoration Concert Series in Washington, DC
Perform amidst the monuments and memorials dedicated to those who gave the ultimate sacrifice during World War II in this yearlong commemoration.
Learn More
Commemorate the 80th Anniversary of D-Day in this Exclusive Concert Series in Washington, DC throughout 2024
The D-Day 80th Commemoration Concert Series includes destinations and musical experiences that remind participants of Franco-American ties and long friendships that date back to the American Revolution in 1776 . These performance tours are supported by local government offices, community organizations, tourist boards, and the like. Such affiliations offer a more memorable musical, cultural and educational experience for recommended ensembles (both instrumental and vocal) to pay musical tribute to thousands of Americans who never returned to America, having given their all for the present freedom of Europe and our country.
Washington, D.C.is home to some of the most impactful memorials, monuments, and museums dedicated to those who served in the military and as civilians during World War II. As part of the Concert Series tour, your ensemble will have the unforgettable opportunity to perform and lay a wreath at the World War II Memorial on the National Mall. Your musicians will experience the solemn peace and reverence at Arlington National Cemetery and the Tomb of the Unknown Soldier. In addition to these opportunities, Washington, DC offers an in-depth look into many aspects of America's history.
From its celebrated symbols of patriotism to its undiscovered neighborhoods, the sights, and sounds of the nation's capital inspire millions of visitors every year. Packed with famous sights, free attractions, and an endless calendar of special events, Washington, D.C. offers year-round inspiring experiences.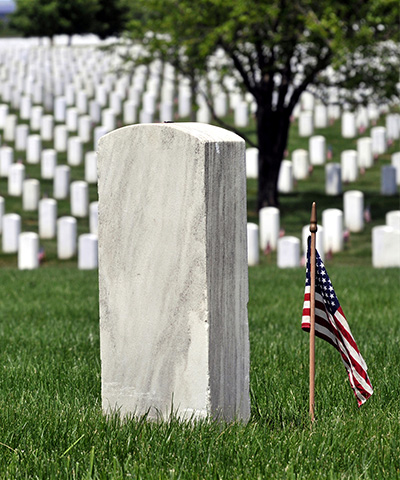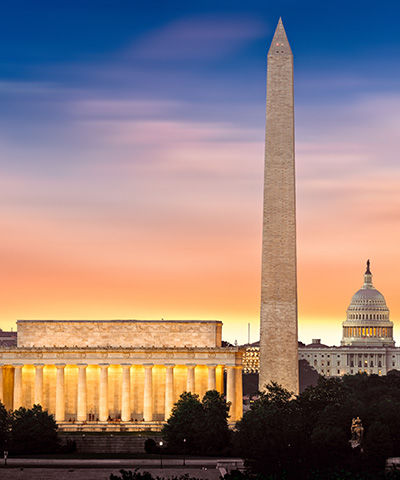 Afternoon arrival in Washington, D.C.
Meet your Tour Manager, who will escort your group through the duration of your activities
Sightseeing may include a panoramic motorcoach tour of Historic Washington, D.C., including Lafayette Square for a photo opportunity of the White House
Check into the hotel
Dinner at a local restaurant
Enjoy an evening walking tour of the Lincoln, Vietnam, Korean, Franklin Delano Roosevelt, and National World War II Memorials, as well as a view of the outside of the Washington Monument
Return to the hotel for overnight
Breakfast at the hotel
Self-guided tour of the United States Holocaust Memorial Museum
Lunch, on own
Visit Arlington National Cemetery and participate in a special wreath-laying ceremony at the Tomb of the Unknown Soldier (School/Government Issued ID required for entry for 16 years and older)*
Dinner at a local restaurant
Performance for American Military Veterans as part
of the D-Day 80th Commemoration Concert Series in Washington, DC

Return to your hotel for overnight
Breakfast at the hotel
Tour one or more of the Smithsonian Institution Museums
Lunch, on own
Walk along Pennsylvania Avenue for a view of the White House (White House visits must be requested through a member of Congress)
Visit Capitol Hill and see the Supreme Court and Capitol buildings
Visit the Library of Congress, the largest library in the world
Dinner at a local restaurant
Evening walking tour of the Jefferson Memorial and the Iwo Jima Marine Memorial
Return to the hotel for overnight
Breakfast at the hotel
Hotel check-out and board motorcoach
Performance as part of the D-Day 80th Commemoration Concert Series in Washington, DC
Afternoon departure for home
D-Day 80th Commemoration Concert Series
CONTACT US FOR MORE INFORMATION